Zombie games never die. You've played them a gazillion times on your Android device, so how about one on your SHIELD? Frima Studios have ported Zombie Tycoon 2 from the PlayStation 3 and PS Vita onto Android but you'll need a controller to defeat the zombies this time.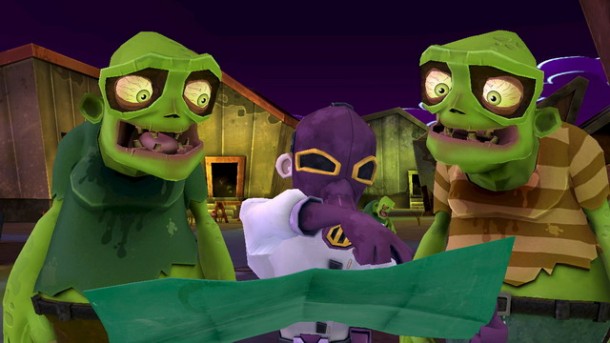 In Zombie Tycoon 2, there are no heroes; just two different groups of zombies who are pitted against each other. You can choose to be on the side of the mad scientist Professor Brainhov who wants to take over the world with his group of zombie minions or you can take on the role of his rogue apprentice Orville Tycoon who has his own army of badass zombies.
Players can enjoy some zombie versus zombie action in both single player as well as multiplayer modes. The single player mode features 8 missions and 2 epic boss fights while in the multiplayer mode you can do a whole lot more. For instance, you can choose your game strategy by combining different zombie types (samurai, scavenger, scout, engineer, brawler and cleaner); combine the abilities of 4 different types of monster units and unleash some cool powers like the Dead Rush.
Whichever mode you play, zombie annihilating entertainment is guaranteed. Just make sure to free up at least 1 GB space on your SHIELD and $9.99 from your pockets.