Seems more and more older video games that we are nostalgic about are getting ported with new and improved additions to Android. The latest to hit Google Play is Contra: Evolution by PunchBox Studios and features all the same run and gun retro Contra action with 21st century improvements.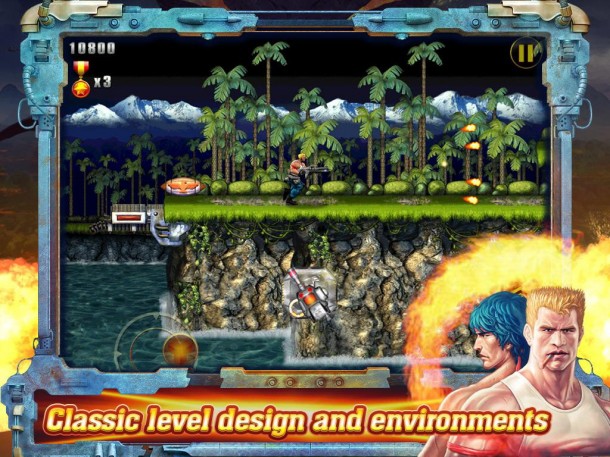 Contra: Evolution has all the original level design and environments but better HD graphics this time around. Note when I say better graphics it really just means more crisp as the general art theme is still present, it is not totally changed. There are some brand new additions in Contra: Evolution though. A new character is added to give some variety to the classic video game as well as new powerups and levels. If you were a fan of the original Contra I feel that Contra: Evolution is a must buy.
So relive the past of Contra with new features in Contra: Evolution as you play this classic run and gun game wherever you go.