Noodlecake Studios promised mobile gaming fans plenty of good stuff to look forward to this year. True to their word, they launched puzzle game Spin Safari just last week. Following in its footsteps is a new endless runner or rather an endless swimmer called The Adventures of Small Fry, which has just landed on the Play Store.
Developed by No Monkeys, Small Fry takes you into the depths of the beautiful blue ocean as Finley, the "Small Fry" Fryer, who swims across the vast ocean dodging the various sea creatures who are hoping to have him for a snack. There's Wallace, the "Big Mack" Mackenzie who certainly wants a piece of Small Fry apart from the swordfish, electric jellyfish, and ink squirting octopuses that live deep within.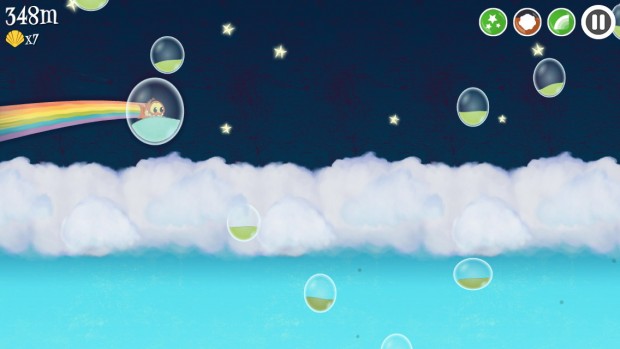 While you spend a good part of the time dodging these fishy creatures, you also get the chance to thrust yourself out of the waters and into the skies and if you're really skilled even onto outer space! Each of the areas in the game; water, air, and space play out a bit differently adding a little more variety and depth to gameplay. Powerups, upgrades and boosts are aplenty if you can pick up enough of collectibles along the journey.
Small Fry's cute, cartoony graphics are eye catching and the simple one touch controls make it easy to dive, swim up and make a dash for your life. Additional entertainment comes via customization options that let you play dress up with hats, glasses, and more. And who can resist a bit of friendly competition from challenging friends for top leaderboard scores!
If you're into the fishy stuff, you can grab Small Fry on the Play Store now for the price of free.