What do you get when you mix breakout elements with visually stunning graphics and a pulsating soundtrack? Neon Beat, the latest output from Gripati Digital Entertainment.
Your aim in the game is to chip away all the blocks on the screen within the set time frame using a neon ball. The touch controls ensure that you only need to tap on the screen to accomplish the task.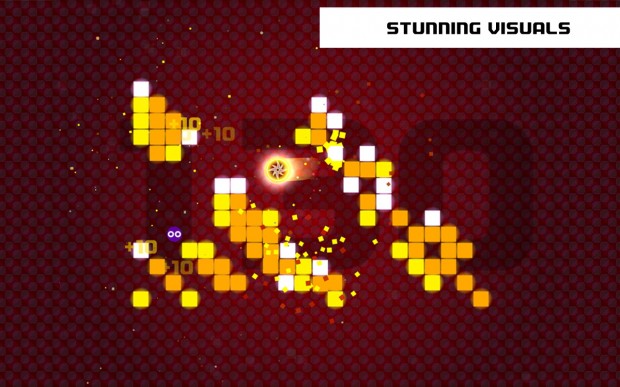 There are plenty of bonuses you can earn in the game by knocking off specific types of blocks. For instance, the diamond one will give you a 100 extra diamonds, while a bomb will clear a range of blocks. There are also bonuses that will let you generate 4 balls to shoot off in four different directions, get your neon ball to run faster, or make it bigger.
But it won't all be peachy, as nasty surprises will also await you in the form of scaling blocks that will reduce the size of your neon ball or make it slower. There are 60 different levels in the game that may look like its quite easy to accomplish but be prepared for challenges that include boss elements thrown in every 5 levels or so.
If you are looking for a game you can play in quick short bursts, Neon Beat qualifies quite nicely. Grab this game from the Play Store for free.