If you're a regular player of Facebook games, you may be familiar with iLands. This Minecraft lookalike is immensely popular on the social networking platform with over one million active players indulging in pixelated island building.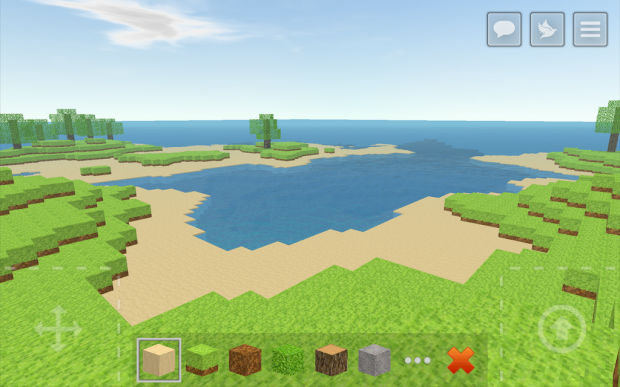 The good news is that the game is now available on Android. If you've been thinking twice about spending just under seven bucks to buy Minecraft, you can take a look at iLands, which is available for the price of free. In the game you build your dream island by constructing things in the sky, over the water, and even under the ground.
Its an island, which means you can chill out on the beach or explore underwater caves. iLands even lets you play with your friends in real time. You can also visit your friend's dream islands, build stuff together and hang out with a chilled beer at the end of it all!
Go ahead and claim your very own randomly-generated iLand, customize it to your liking, and tell us how you're faring.