Kiz Studios have a new game on Android, one that's still in beta but looks very promising. Its an arcade styled battle game that features epic single player campaigns, live PVP battles, and plenty of strategizing.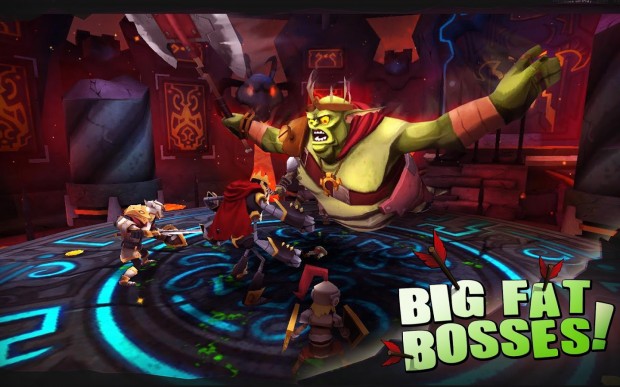 You are tasked with saving the Lost Kingdom by defeating the King Dragon and  his minions. To do that you need to build your team of warriors and mix and match their skills so that you have the best team that can battle his army. Troops comprise knights, wizards, bandits, goblins, robots and other fantasy monsters. Each of them are completely upgradable and customizable in terms of their skills and class as well as their battle gear.
The single player campaigns feature plenty of missions and big boss fights while the greatest enjoyment can be drawn from PvP battles. IAPs play a role in how successful you are in online multiplayer events as you can go one up on the opposition by loading your troops with more powerful skills and gear via purchases rather than through gameplay. But all is fair in love and war, and PvP battles are no exception.
If you believe you have the strategic mind to beat the best players from around the world, Might & Mayhem is yours for the price of free. Just one note of caution though. The game may be not be available in all regions at the moment, but you can keep track of the latest updates and release notes here so that you can pick it up as soon as it lands in your part of the world.