Magma Mobile who brought you fun games like Mahjong 3D and Bubble Blast 2 have just released their latest 3D puzzle game called Space Maze.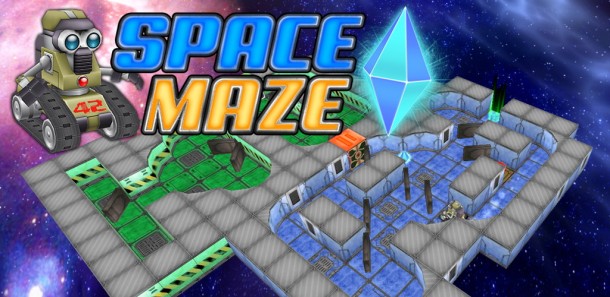 In Space Maze players will guide a tiny robot across a space platform that is in need of repair. Tiny movable panels block the robots path and players will have to manipulate these panels to move the robot in the desired direction.
The game features 10 worlds or sectors with 25 levels in each sector with plenty of gems, keys and other collectibles to pick up along the way.
Here are some of the key features of Space Maze.
Space Maze: Key Features
A 3D space puzzler
10 sectors with 25 levels
Gems and other collectibles
Optimized for tablets and smartphones
Music by Kevin MacLeod
Space Maze is free but ad-supported and is available for download from the Play Store.