The hugely popular Duels of the Planeswalkers franchise from Wizards of the Coast has just gotten bigger thanks to the latest installment of the game landing on the Play Store. In Magic 2015 you get a chance to take on the deadliest hunter in the Magic Multiverse, Garruk Wildspeaker.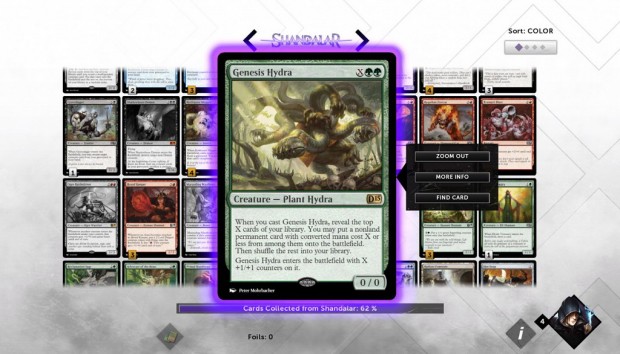 This trading card combat game is more engaging than the previous one as the developers have introduced a slew of new features. For instance, players can now make use of the even more robust deck builder to build their own customized decks from over a hundred cards and employ new booster packs to download premium content. The opponents are also much more fierce and powerful as you take on legendary Planeswalkers on Innistrad, Theros,and Ravnica.
The game also has updated graphics and a universal white theme with options to go multiplayer, thanks to Google Play Games Services integration. Magic 2015 is free to download and play. You can unlock most of the content in the campaign mode if you have plenty of good time at hand or if you are adept at exploiting the much improved deck builder. You can attempt your hand at the $2 booster packs which will give you bits and pieces of everything in small measure but if you want to unlock the complete package (base cards, extra collections, and a full campaign), you'll have to spend up to $35, but all that is entirely optional.
If you're a big fan of the franchise, do pick up Magic 2015 and tell us what you think of the feature improvements.