Let it Goat is now being called the new Flappy Bird, thanks to its frustratingly difficult yet addictive gameplay and clever marketing strategy. The #LetItGoat hashtag has been trending on the social media platform Twitter since its released on the iOS platform last week and the noise is only growing louder each day.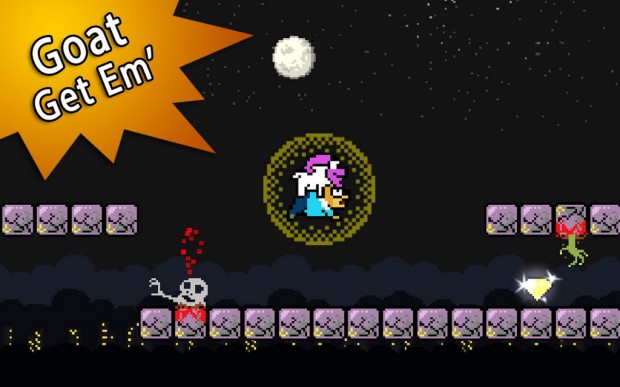 The game itself revolves around a cute little goat called Monty, who has to survive his platforming adventure for as long as he can. You have the usual obstacles  such as spikes standing in the way of your success but then there are some unusual ones too including zombies. Plus, expect the usual collectibles such as gems and powerups to speed up and spice up gameplay.
The game's developers Jack Gilinsky and Jack Johnson, a.k.a (Jack&Jack) have also attracted a lot of attention as they are just high school interns at SkyVu who are not just incredibly talented but also have over two million Twitter followers and four million Vine subscribers between them.
The game has amusing goat music and goat voices and the developers are promising more goatee updates in the coming days. If you're ready to try the next gaming craze, hit that link below and share your top scores with us.