If endless running games were to be pitted against dumb blondes, the blondes would win the battle hands down. You see, at least the chics have something attractive to show off. Endless runners for the most part are mindless action games that don't work your grey cells, nor do they enhance your competitive spirit. In fact, they don't even stretch the boundaries of creativity.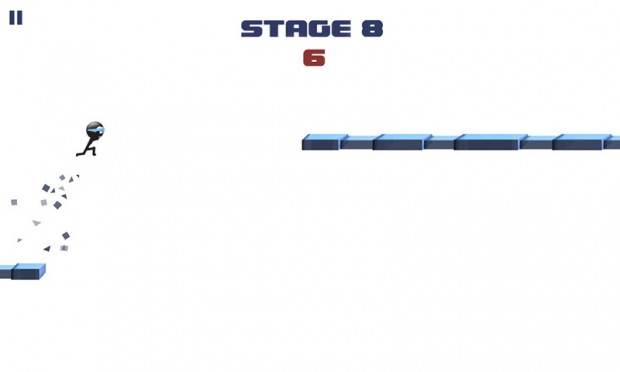 The genre itself may have reached stagnation point, but there are still players who seem to enjoy playing them and for such players, here's another one: Stickman Impossible Run.
Stickman looks rather stylish in this endless runner and he's jumping and running around different tracks everyday in a bid to hit some big scores. The developers Djinnworks, are offering daily challenges and new tracks to keep things fresh and interesting.
If you have mastered the insanely speedy tracks, you can take your scores to the leaderboard and compare them against your friends. You can even replay your runs and share them with friends.
Stickman Impossible Run is a routine runner that should kill you some bland hours, if you're in to that sort of thing. Its available on Google Play for free for anyone who is interested.