O what it takes to be a Knight of the Round Table! In Gamenauts' strategy game King's League: Odyssey, you get a chance to become one of those mighty knights by conquering villages, engaging in quests and winning monthly tournaments.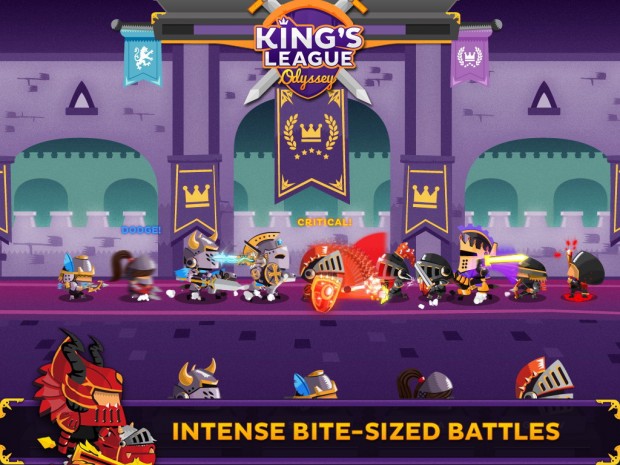 Your beginnings are humble. As a single knight, you have just about enough money to hire a couple of helpers, train them, and then embark on quests. As you complete quests and earn gold and crystals, you upgrade your character, skills and facilities and then engage in bigger and stronger challenges – until you are powerful enough to win the King's tournament.
King's League: Odyssey gained popularity as a web game with over 8 million plays and its entry into Android should only increase its fame. There's plenty of content to play though with the option to pick up and train over 46 unique classes of warriors, archers, mages and others; participate in special events, explore dungeons and battle big bosses, and pick up over 60 Achievements in 3 difficulty modes and one endless mode.
If you are big fan of strategy and management games, King's League: Odyssey could be one for you. It is available on the Play Store for $1.99.