Itching to pick a street fight with your friend? Why not invite him or her to play on your Ouya device with Haymaker. This is a 2D fighting game where you take on the role of one of 7 cool game characters and then beat your opponent senseless just because you can!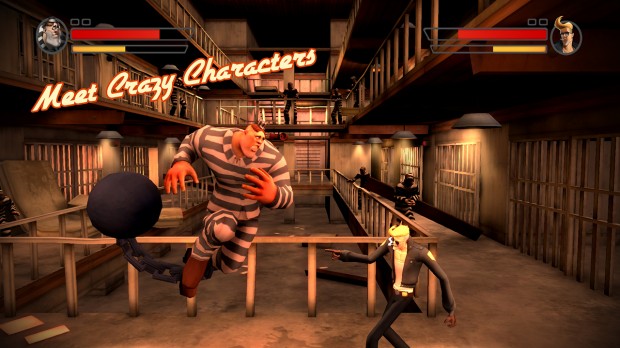 Haymaker was originally a PC game that has now landed on Ouya. The developers describe the game as a "two player beat em up set in America in the golden 50's." The game has some really cool graphics and beautifully animated backgrounds that makes it visually appealing.
As far the action is concerned you have light, medium and fast attack buttons to bash your opponent along with a block button for self protection. Pressing the trigger on the right also unleashes a special super powerful move. You will basically be button bashing to land the right move on your opponents so it should be fun to play for a while, if you have a real target to play against. But if you don't the game's AI character will provide you with sufficient entertainment anyway.
Haymaker is a good looking game which you can pick up on your Ouya for $0.99. There's even a free trial if you'd like to check out the game before you buy it.