Solve the this mathematical conundrum, find X.
Marvel+Gameloft+AndroidOS=X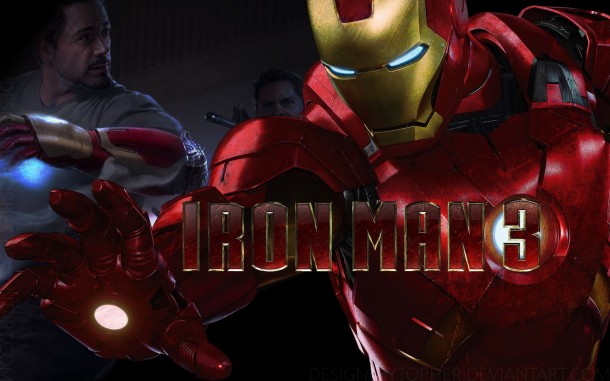 If you were a true gamer you do not know the answer because you were playing Gameboy or Tetris (ask your older brother) on the math class. But fear not, AndroidShock will tell you: it's Iron Man 3. One of the biggest names in Android gaming, Gameloft, will release the third sequel to their endless run franchise Iron man. The bad news for the lady players is that real Robert Downey Jr. is not included in the package but 18 battle armors, fully customizable off course, are. Player will be able to control Stark Industries. You might have picked up the growing rumor that the devs will try to milk the players for cash by "forcing" them to buy upgrades although the game is freeware, you need not worry because according to Gameloft, every upgrade and armor will be available through usual gameplay.
As we said, games arrives on 25th for Android but also for iPhone and iPad. Just reminder. Iron Man 3 movie will hit theaters on May 3rd so warm up for it on your Android device.