Gladiators of the Roman kind may not be in action in the real world anymore, but they definitely live on in the mobile world. The epic combat game I, Gladiator from Burlington Trading Ltd. is not your average hack n slash game. Oh, no! this one offers a realistic experience of gladiatorial battles with plenty of blood and gore, hungry lions thirsting for your flesh, and a bloodthirsty crowd screaming for more.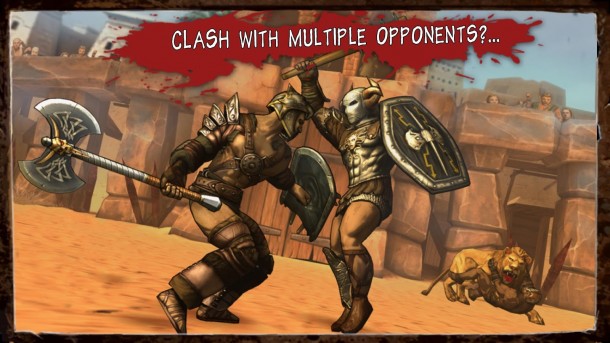 The game has an intuitive control system and a combat style allowing you to fight multiple enemies simultaneously. You also have plenty of weapons at your disposal if you choose to impale or dismember any of your combatants any time during the fights.
The game's graphics and soundtrack are great, but the same can't be said for the price, which not only costs $5 but also includes an in-app-payment system. I was sorely disappointed when I bought the game several months ago on the Samsung Store only to find it force-closing every time I got into the arena. Hopefully those issues are all ironed out in this Android version.
If you're ready to pay a premium price for some blood and gore action, I, Gladiator awaits.