Herocraft Ltd.'s popular iOS puzzle game Save the Furries has taken its time coming to the Android platform, but its finally here for all Android device owners to enjoy. The Furries as you can imagine are cute little green aliens who have the habit of roaming around strange lands oblivious to the dangers facing them. And its your job to ensure that they get to their destination safely; by maneuvering the environment around them.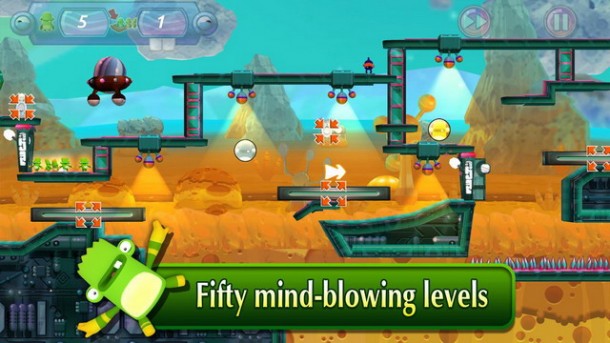 The colorful environment is filled with spikey pits, strange critter eating creatures, and other hazards and its up to you to keep the critters from getting eaten or crushed by the elements. You will be required to move items such as logs of wood or boxes over spiked paths, catapult bombs away from the incoming critters and such.
The game has 50 challenging levels, each one offering fresh and clever challenges to tackle. The game's intuitive controls, cute 3D graphics, and chaotic dangers are sure to keep you glued to your devices for a long time to come. Here are some of the finer features of the game.
50 mind-blowing levels
Bewitching aliens and monsters
Many dangers to avoid: aliens, explosions, pits…
A glut of puzzles and gadgets
Kooky music
5 different planets to explore
You can get your hands on all the fun puzzles by downloading the game for $1.99.