If you want to play an Android game that features authentic heavy metal music, then you've got to look no further than Die for Metal Again. This game is every headbanger's dream come true. There's nauseatingly loud music… heavy metal music that is; plenty of bloody violence and intense headbanging that is sure to leave you weary, bleary-eyed and completely satisfied.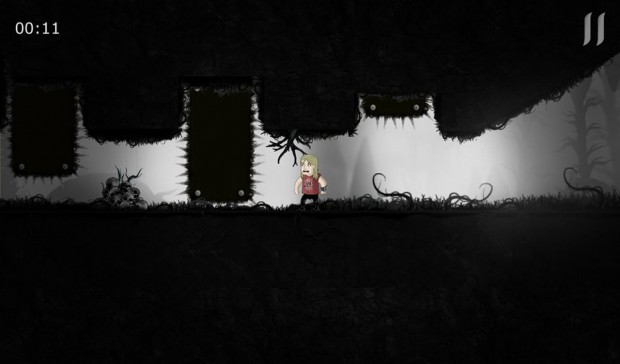 The story in the game is rather fun too. You are Rob Grinderface, a heavy metal fan who has unfortunately met his death by listening to the latest Gory Wardeath album, the music of which was so intense that you exploded to death. You go to heaven…oh, sorry! …hell, where you are turned out simply because there's no more room left in there. The result… you must head back into the afterlife where you fight your way through all kinds of dark and deadly dangers to earn your rightful place in Satan's paradise.
Convinced? Oh well, never mind! There's 45 levels of bloody action involved as you plough your way through dark atmospheric worlds, fight, smash, and kill enemies of Metal, swim in blood, and overcome deadly traps and obstacles along the way.
The specialty of the game, as you already suspect is the original soundtrack from legendary Dark Metal band Novembers Doom and Death Metal band "These Are They". If you're ready to give this one a go, hit the download link below, chuck in a dollar, turn up the volume and hit Play!