OrangePixel, the guys who brought you fun games such as Heroes of Loot and Gunslugs have outed their latest game on Android called Groundskeeper2. This is the sequel to the Mini Ludum-dare game, which was created in just under 24 hours in the jam session. What started out as a simple summer game earlier has now undergone plenty of improvements and has come to life in a bigger and better form as Groundskeeper2.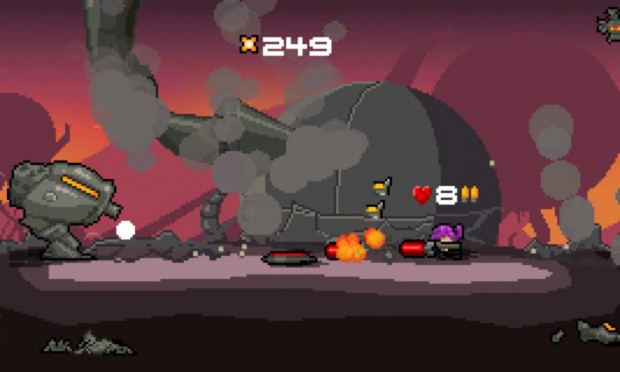 At its heart, Groundskeeper2 is a pixel-art game where you play a gardener, who has some strange enemies in the form of ghosts, the undead, skulls, aliens, robots, and even mech bees who come out in droves to get him.
You do start off the game with a single weapon in just one world, but with some experience you soon unlock more worlds, weapons, powerups, items, and enemies and build up the game tempo to deliciously chaotic levels. In the new worlds you will also be able to fly spaceships and swim to discover secret locations.
Players who like to play with their Xperia PLAY, MOGA, Green Throttle, or NVidia Shield will be delighted to know that Groundskeeper2 offers controller support as well. Players can also log in to Google Play Services to compete with friends for leaderboard glory. Groundskeeper2 will cost you $1.99 to play, but if you'd rather play for free, there's an ad-supported version thrown in as well.