Get ready to burn some rubber and compete with some of the world's best players in Red Bull's latest slot racing game, Red Bull Racers.
If you're a fan of Sebastian Vettel or the fleet of Red Bull racers, this is a game that's going to take you to Red Bull heaven. Although you start off your career with a lowly kart, you can particpate in a variety of races to unlock some famous cars such as Vettel's winning car of 2013, the Infiniti Red Bull along with the Arden GP3, the VW Polo R WRC, the Australian V8 Supercar and others.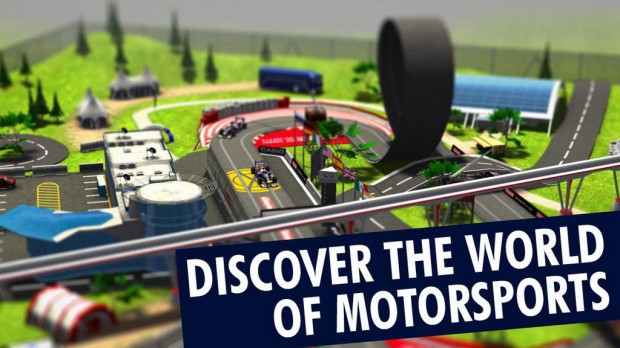 There are about 20 plus tracks but with over a 100 different events to participate in, you'll find the going gripping, engaging, and competitive. There are three race series and four game modes Elimination, Rivals, Cup, and Endurance to add variety to gameplay.
For the social racer, there is a special Friends Rivals Races mode where you can beat your Facebook friends' best times, over and over again if need be, to win the cup. You can also aim for the 50 plus achievements and global and local recognition in the leaderboard slots.
Just like winning the real motorsport event is more about driver skill than engine horse power, so too in Red Bull Racers you will find yourself sharpening your skills as you drive past tricky chicanes, loops, banked curves, and jumps through the various tracks.
You can enjoy Red Bull racers no matter what sort of player you are: a beginner, an amateur, or a Pro. There's plenty of room for everyone. Indie rock band AWOLNATION and G-Punk band New Beat Fund provide the musical entertainment for the game. Just hit the link below to enjoy slot racing, Red Bull style. Price: Free!