Foursaken Media has certainly taken its time with its Android game releases, but we are glad they've started off with the delightful action RPG Monster Adventures. The game effortlessly blends together the monster catching elements of Pokémon with the adventure theme of Zelda, but for those who haven't played either of the games, here's what Monster Adventures is all about.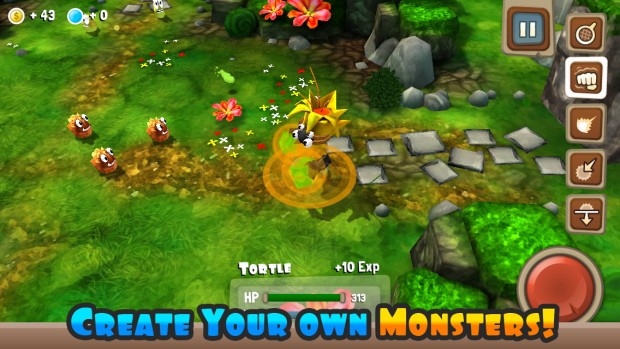 You are a novice trainer who is all set to represent your town in a monster tournament. In order to prepare for the tournament you take your monsters into the wild and have them take out the baddies otherwise called wildlings. Your successful efforts will earn you rewards in the form of gold, experience and abilities, which in turn will make your monsters stronger.
The game offers a rogue-like adventure gameplay so you can go on randomized adventures through teleporters and seek out better loot. However, what makes Monster Adventures engaging is its customizing options. You can create your own monsters as well as capture new ones and learn their various skills. You can also customize the game controls and choose to play with the standard dual stick, or go for auto attack, or play one-handed.
Don't forget though, all of this eventually leads to one thing: winning the monster tournament. If you'd like to have a go at Monster Adventures, you can pick it up from Google Play for $0.99.