Trouserheart which received a good response when it launched on the Amazon App Store and on the iOS platform is finally now available on the Play Store. Developed by Dicework Games and published by popular Finnish publishers, 10tons Ltd, Trouserheart offers a fun and lighthearted adventure theme where you will be tasked with playing the role of King Trouserheart, on a mission to reclaiming your stolen trousers.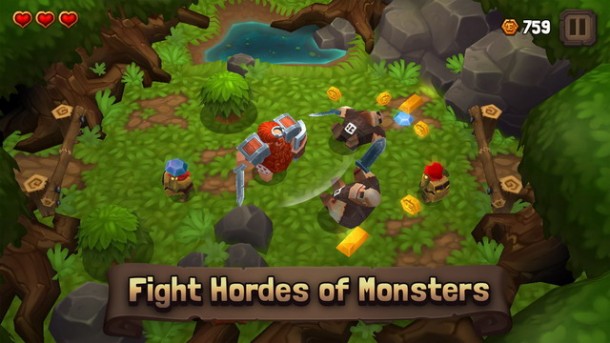 If you thought saving damsels in distress was tough work, wait till you start your mission to rescue your beloved pants. You will need your sword, shield and armor because these highly sought after pants can be retrieved only after slaying monsters and big bosses, and overcoming cleverly laid traps. Overall, this is a fun game with a humorous tilt, lots of lovely environments to play around, 10 big boss battles to fight, and two difficulty modes to keep both novices and experienced players happy.
Here are some of the peculiar features of the game.
Instantly accessible hack'n'slash action adventure gameplay
Simple and super fluid touch controls
Lighthearted tone with just the right amount of challenge
Perma-death mode for experienced gamers
Developed with state of the art Unity technology
10 unique boss fights
Sword, shield, and armor upgrades
More than dozen achievements
Explore exciting environments and treasures to be picked up
Two difficulty modes including perma death mode for experienced players
If you are prepared to play a game without your pants, you can grab Trouserheart from the Play Store for a special launch price of $1.99. The price will revert to $2.99 once the sale period ends.