Whether its Christmas, Valentines, your birthday, or just a bad day, a trip to the mall will make everything right. Developers Happy Labs however, have taken the concept of mall shopping to another level altogether with their recently released SIM Happy Mall Story. Instead of just shopping, you step into the shoes of a mall developer and experience the joys and challenges of building the shopping mall of your dreams and showing it off to your friends.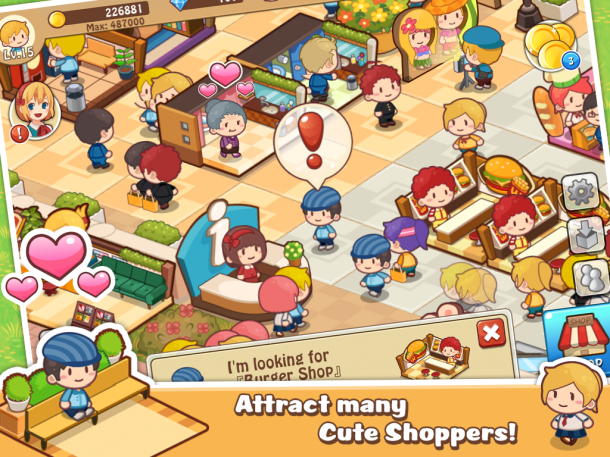 You have the free rein to set up the mall of your dreams. You can choose from over 24 different types of shops, decorate and upgrade them to the best of your ability. Fast food joints, bakeries, boutiques, dance arcades, appliance shops,… you get the picture! Once you've set up an attractive looking mall, you can share your creation with your friends. You can also connect with global players and share tips and other ideas on making your mall the most attractive one on Android.
Building and managing your mall doesn't require an internet connection so you can continue enjoying your game even when you're offline. If you have a tablet or a large screen device, you can enjoy Happy Mall Story on the larger screen too.
Happy Mall Story is available on the Play Store for free. You will also receive free updates (new shops. decorations and content) every week. Be sure to check out all the latest Christmas shops and decorations if you downloaded the game previously. If you haven't done so yet, this is as good a time as any.