There's no question about the fun factor associated with the Stickman sports games. Be it racing, tennis, basketball, or cliff diving, these games deliver exciting fast paced gameplay with easy controls and plenty of replay value that can easily kill many boring hours.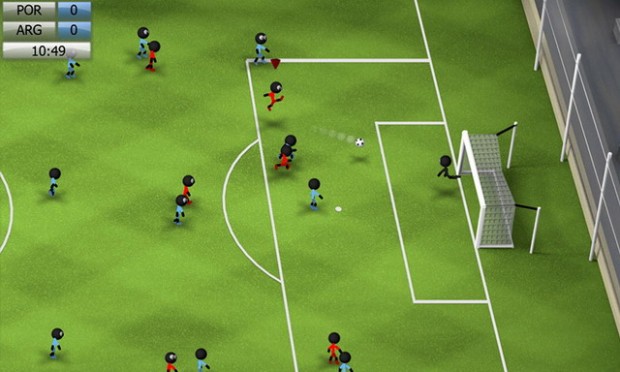 Fresh on the Play Store today is the 2014 sequel to its popular hit Stickman Soccer. Considering we are just days away from the World Cup tournament in Brazil, there couldn't be a better time to spend a few hours with the game.
Stickman Soccer 2014 includes plenty of new features including fresh game modes from the World Cup, America Cup, and Europe Cup; a short and long season; new stadiums, new fields, new play modes such as penalty shootouts, Beach Soccer and Street Soccer; new game mechanics for fouls, penalties, and winner animations; new teams, more countries and even 11 vs. 11 and 4 vs. 4 game modes.
The game also offers support for MOGA and other MFi game controllers. If you're a fan of the series, go ahead and pick out the national team you want to play for and dribble to the manic chants of your passionate fans. Ole..Ole Ole Ole…