Remember the fun zombie survival game with a racing twist from Noodlecake Studios called Zombie Road Trip? Well, if you enjoyed playing the game before, its time to get an extra dosage of all the goodness of the original packed in a new "Trials" based game called Zombie Road Trip Trials.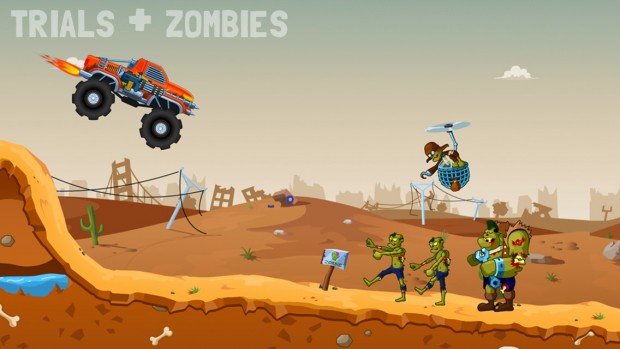 Unlike ZRT which was an endless survival game, in Trials you engage in mission based gameplay. There is a ridiculously large number of physics based missions in the game, about 480 of them and you have plenty of options to upgrade cars and weapons in order to succeed in all of them.
Killing zombies while driving your weaponized car doesn't get better than this. You can play the multiplayer mode (which supports cross platform gameplay) if you like to compete with friends for leaderboard glory but there is also an impressive single player campaign that promises to brings at least 40 hours of great racing/killing fun.
Zombie Road Trip Trials is available on the Play Store for free, but offers an IAP based upgrade system. Traversing through this zombie wasteland will never be a waste of time. Be sure to pick it up on your way to the Play Store.