R-Type II, the classic horizontal scrolling shooter arcade game released in 1989 has been ported onto Android. If you enjoyed playing this game back in the old days, you will be pleased to learn that the Android port keeps plenty of the original features alive while bringing something new in.
In the game you take control of a spaceship the R-9C as they take on the Bydo Empire. You can upgrade your weapons, make use of powerups and use attachments to fight incoming waves of enemies. While the actual game has your spaceship auto-shooting, you can turn them off if you like. There are different types of challenges and variation in enemies so the game can get pretty challenging.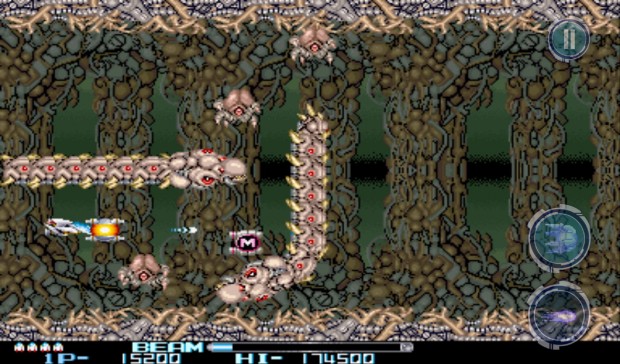 There are three difficulty settings, unlimited lives, normal, and insane. If you knock some pretty high scores in the normal and insane difficulty levels, you can sign in to Google Play Game Services and challenge the online leaderboards. The control modes include touch based controls and virtual D-Pad and you can customize them to suit your comfort levels. If you prefer to use your controller, then there's good news as the game is compatible with MoGa Wireless Game Controllers, NVIDIA SHIELD, Xperia Play and others.
R-Type II is a classic arcade game for the hardcore gamer. It's graphics are faithful to the original if you wish to relive the original experience and there are plenty of new stuff too that you should give you the ultimate mobile experience.
If you've got the time and dedication to play this classic, you can download it from the Play Store for $1.99.