Want to play a fresh new tower defense game with dungeon crawling mechanics? Crescent Moon Games' Demonrock: War of Ages is the latest game joining the ranks of similar such games out there on the Store. It's a game that has beautiful 3D graphics, four classes of heroes, different game environments, 30 different types of enemies, various weapons, loot and mercenaries on hire to help you accomplish the job.
Developers Crescent Moon Games are calling it a reverse defense game but that's probably just an interesting way of promoting a tried and tested genre that doesn't offer anything new or innovative anymore.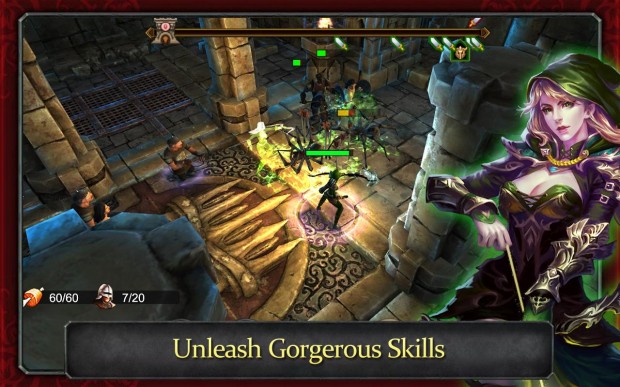 The simple gameplay involves choosing a hero class (barbarian, ranger, knight and sorceress), heading of\f into a dungeon, forest, or coffin chamber and killing waves upon waves of incoming beasts that include goblins, orcs, skeletons, trolls, spiders, werewolves and a giant dragon. You can also hire 13 different types of mercenaries to break through enemy defenses.
As is the norm, you will collect plenty of loot in battles and use that to upgrade your weapons and armor or take the easy way out by purchasing gold coins via IAPs and speed up your upgrades.
Demonrock: War of Ages is available on the Play Store for the price of free, if you are interested.