If you have a weakness for good old fashioned brawling, its time to take a look at this refreshingly over-the-top side scroller from Indie studio Mooff Games. Its called Blackmoor and its named after the dark Lord whose minions created a talisman capable of bringing him to a human form so that he can take over the world. Unfortunately, the talisman that was lying in the depths of hell has been stolen by the crusaders and its up to you to become the hero who will destroy the amulet before it reaches the wrong hands.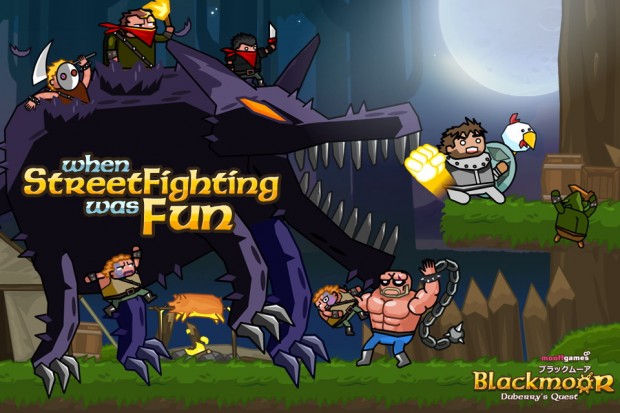 You take on the role of one of seven hero characters and trudge across 16 unique maps, and do what you do best. With unique moves, weapons and magic available for each hero character, you'll always be employing a different style of play in each role. As you play the game, you'll discover how your character's story unfolds and integrates with the storyline.
Apart from the lively hero characters, there with over 57 different enemy types, not to mention their wives and kids you'll have the pleasure of dealing with. You have the option of customizing your characters, upgrading your weapons, and taking part in insanely good fights with big bosses.  What's more, you can have a bit of fiendish fun by bringing bosses from two different levels to take on each other.
Blackmoor is a wholesome entertainer that's available on the Play Store for the price of free. Be sure to check it out and tell us what you think of the game.