You've played a lot of games on your Android device, some with intense storylines and some not so. Artifex Mundi's zombie puzzler Deadlings comes with a story that's downright dumb.
Death has just become tech savvy. He logs into his Facetome account only to find that he has no friends at all. He decides to make himself better by building a factory so that he can train plenty of zombie minions to become his friends.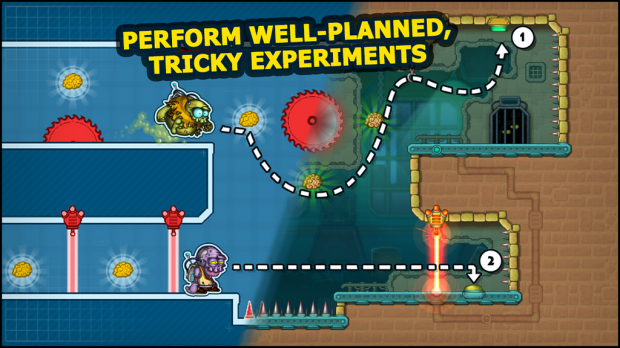 The deadlings or army of zombies have to navigate the deadly mazes of the laboratory in order to successfully complete the training. The game has over 100 levels of gameplay, and different types of deadlings that come with their own quirky abilities.
You can play through the four different worlds in one of two modes; strategy mode or arcade mode. Despite its rather inane storyline, the game has a lot of good things going for it; hand drawn cartoony graphics, intuitive controls, complex challenges and atmospheric music for starters.
You can pick up the game for free from the Play Store, but to enjoy the whole game experience, you will need to buy the game via IAP for $1.99.