If you're a puzzle game fanatic, especially one where you are racing against the clock, Cubis is a game you'll love.
The game has a rather innovative looking board filled randomly with blocks of cubes of different colors. Your job is to match 3 or more cubes of the same color by pushing the ones given to you from the edge of the board onto ones that are placed within it. Matched cubes fill up a nearby meter and if you manage to fill up the meter within the time allotted, you earn three stars.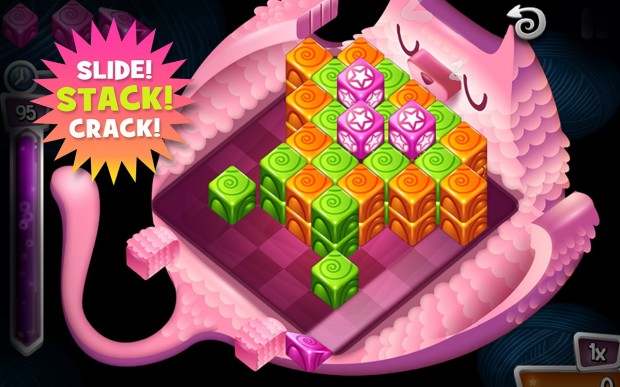 What makes Cubis really outshine other puzzle games is that the cubes have a beautiful and interactive way they connect and react to each other. For instance, hitting a block against another will also move it one step backward. As you progress through the game, you get blocks that are stacked, sometimes on top of immovable stone blocks, and in order to match them you'll have to use wedged cubes or laser cubes to take them down.
Cubis features over 60 graphically stunning levels in World 1. If you spend $0.99, you can unlock the other worlds and enjoy some premium features that include a daily Cubis tournament, 38 challenging achievements and tons of unique cubes.
If you're on the lookout for a game that will make the hours fly by even before you realize it, Cubis is the game for you.