What is a VPN?
VPN stands for virtual private network, providing a secure internet connection through the use of private servers from a wide variety of different remote locations. All data, messages, emails etc. are securely encrypted allowing your data to be seen by only those who are supposed to see it.
The use of VPNs for Android is considerably low at the moment represented as 7% on smartphones and 15% on tablets. This is, however, expected to rise significantly within the coming years. Now that we know what a VPN is, it's time to discuss what you should consider using one on your android devices.
Access restricted online content
Increase bandwidth for video streaming and business calls
Sending confidential items by email
Communicate with friends and family abroad
Improved security and privacy
A VPN works with your browser and every app installed on your android device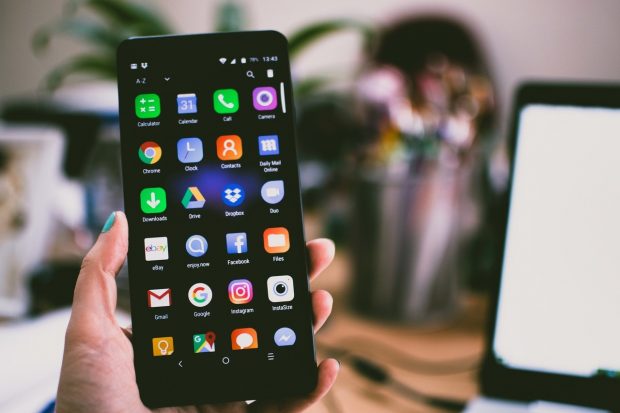 Access restricted online content
Using a VPN on your Android device will allow you to access content which was previously restricted. For example, if wanting to stream a particular show, however, it is not on Netflix in your specific country then using a VPN will mask your location through a remote server and provide you with access to a different countries Netflix options. Some users find the VPNs can allow them to get more from online casinos or claim casinos bonuses at Gamblem, and bet from anywhere in the world. Our infographic states that 50% of users to VPNs do so for this very reason, providing extra content for the relatively little hassle and cost.
Increased bandwidth for video streaming and business calls
Using a VPN user multiple internet signals at once to establish a different location of the user. This also means your bandwidth will be increased due to the enhanced signal. If, originally you have relatively slow WIFI and struggle to stream videos on sites such as Netflix or Amazon Video then using a VPN on your android will allow for increased viewing speeds, preventing buffering and enhancing your experience.
Furthermore, VPNs will also aid your business calls. If conducting calls on services such as Skype or Facetime your VPN will also allow for increased signal and increased bandwidth, preventing interruptions and potential disconnections during important online business meetings.
Sending confidential items by email
If can often be much more convenient to reply to an email on the go through your Android device or smartphone. However, sending confidential items can be rather questionable through email on an android. By setting up a VPN you are able to access your files and send them across with complete privacy, with encryption end to end. It is known that 30% of people who use VPNs do so for this reason, and understandably so.
Communicate with friends and family abroad
25% of VPN users use a VPN to communicate with friends and family who are located abroad. Due to some countries having restrictions on certain social media it can often be difficult trying to communicate with people abroad. A VPN on your android will allow your Android device to be disguised/masked in a different location, therefore, allowing you to access specific social media options which were previously not available. This, therefore, allows you to talk to those abroad.
Improved security and privacy
Whilst using your android device you more often than not are entering private details and accessing information which is confidential, for example, bank codes, private emails, work-emails and much, much more! Using a VPN on your Android allows for increased protection through enhanced and more complex encryption, therefore, reducing the chances of your information being seen by the wrong people and keeping it for your eyes only. As entertainment and casinos move online, online payment security has become more and more important. Say you are trying to upload funds to a casino site like Findbettingsites, you'd want this data to remain as secure as possible and using a VPN is one of the easiest and least expensive ways you can do this.
A VPN works with your browser and every app installed on your android device
With a VPN working with both your browser and every app installed on your android device, it can be hard to fault the use of a VPN. This, therefore, means any messages you send through apps such as messengers, what's an app, emails sent or other private information will remain private. People consider VPNs to hide who they are, in reality, they also protect who we are.
Torrenting apps
With a wide variety of torrenting apps available on android devices comes for an increased opportunuty for the use of VPNs. Using torrents on an Android device can often raise red flags, it is common for your ISP provider or original owner of the content to reach out and question what you are doing, even if this is not illegal. Using a VPN will save the hassle and the interaction from these companies. Instead, you are able to use these torrenting apps with ease and not be battered by these big companies and providers demanding reasons for your actions. 27% of users to a VPN do so because of this reason.
Is a VPN really for me?
If you frequently find yourself having paranoia and stress over others revealing confidential information through your android device, a VPN could be for you. Or, alternatively, if like 50% of other users you can't wait to catch the newest episode of Game Of Thrones then a VPN can also allow you to do that.
With a wide variety of different reasons for individuals optimising VPN use on Android devices, there is sure to be a way in which you can benefit from increased security, privacy to contacting family or friends abroad.
How do you get a VPN on your android device?
Nowadays on android devices VPNs can be accessed simply by downloading an app. Coming usually with a small cost of under £5, however, will provide you with all of the extensive benefits to using a VPN on your device. Consider it value for money.
Alternatively, if your VPN is provided by your network manager then simply open the 'wireless and network settings' on your device and follow the instructions provided from there. It is a relatively simple process to install a VPN, especially since they are not illegal, they are there to protect your personal data and are actually promoted by some for privacy issues, especially regarding confidential business information.