Half-Life 2 the popular first person shooter game that grabbed more awards that can be counted on your fingers has finally made it to the Google Play Store, albiet only for Shield devices. Players who are familiar with the game will know that it received critical acclaim for its realistic physics, AI, graphics & animation, sound effects, and narrative style.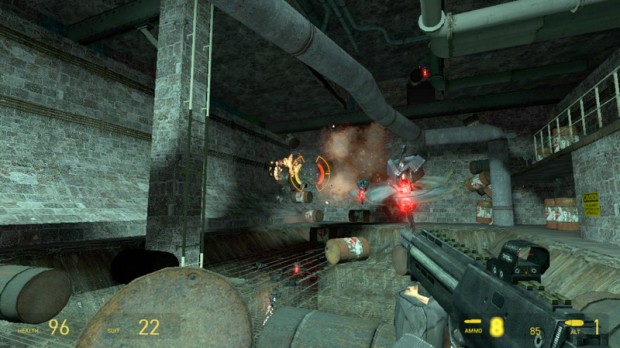 The game itself is divided into different chapters and chronicles the adventures of research scientist Gordon Freeman who finds himself on Earth at a time when the aliens have taken over and reduced it to a barely livable planet.
The game is action packed with a realistic storyline and promises to immerse you into the physical environment of the game enabling you to sense the emotions of your friends and enemies. Stunning special effects lend a startling level of realism to the game and its powerful characters, unique weapon system, and solid gameplay should keep you trigger-happy for a good long time.
If you've got a Shield device, and are a fan of this classic Valve game, you can pick it up from the Play Store for $9.99.