A run and roll game is where you take a Orbot, (BTW, that wasn't a typo), make him run endlessly on 3D platforms and when the going gets tough, turn him into a ball so that he can roll through the rest of the journey and reach the finish line.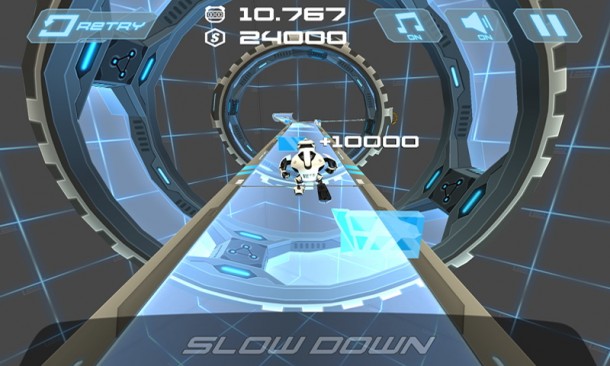 Orborun is BulkyPix's mash up of an endless runner and a marble roller and is a fast paced action game with a smart robot as the hero. The aim of the game is to select your travel path, run and roll while overcoming all the obstacles and finishing off safely.
As you progress through the game the difficulty levels increase making it more thrilling as you go deeper. There are easy trips, fast jumps, change of directions, and map spanning stunts to contend with.
Since the entire game is set in a 3D environment you'll find the going both tricky and challenging. With over 90 levels to play across three worlds, you'll unlock unique orbots with special powers, collect coins, and even play dress up.
Orborun is available on the Play Store for $1.99. Are you ready to run and roll?