BiCORE has a new action RPG on Android called Summon Masters. In the game you will set up a guild, explore the landscape, encounter different types of enemies and big bosses, battle them and earn gold, SP and other items.
Tia, the in-game guide will show you the ropes initially. You'll need a bit of patience with the tutorial, but once you are familiar with all the game elements, you can start exploring, battling and strengthening your units and battling some more.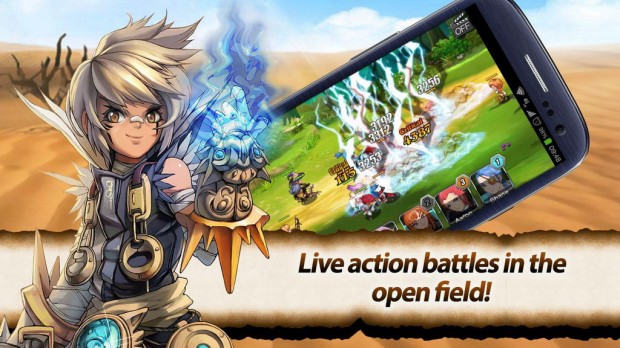 Energy is the force that keeps your units in play but that gets depleted as you explore the environment. Your units will have special skills and abilities that regenerate as you use them, so you will have to mix and match them during battles. While exploring, you will also discover ancient remains that can be used to summon new units to be a part of your guild and take on the enemies.
Summon Masters has a wide character class ranging from warriors, archers, and priests, to sorceresses and thieves. Units and weapons can be combined at the altar, while leveling up will let you evolve better units or weapons.
Summon Masters boasts of up to 150 unique units, a rich weapon and skill system, and two types of big bosses to battle. Players can also engage with Facebook fans, join other guilds to form alliances and engage in fun PvP battles.
The game has pretty graphics and plenty of content to wade through and for the price of free, you've got a game that's definitely worth downloading.