Waterbugs, termites, mice, roaches, ants and flies are the bugs that come out to play when you leave your home unattended for any length of time. While in reality, it may be horrifying to imagine these tiny creatures raiding your kitchen for food, in a colorfully animated video game, this is so much fun. Foursaken Media may have overlooked Google Play when they released the original game, but we're glad they brought the second installment to Android.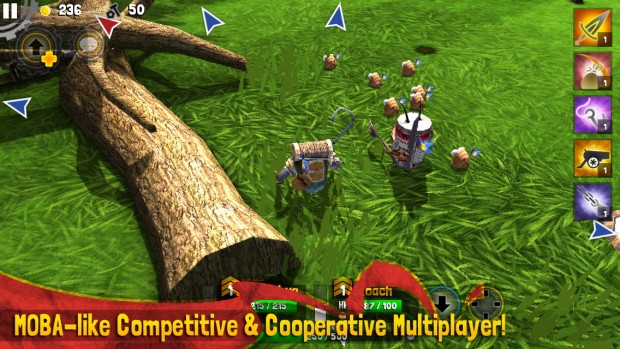 In Bug Heroes 2, your everyday bugs are weapon toting heroes who are intent on defending their stash of food. In effect, its a tower defense game interspersed with twin stick shooting action. You build your team of super bugs, set up defensive structures to defend your territory, acquire the necessary weapons to attack your opponents and go in for the kill.
The game can be played single handedly as there are plenty of missions, an endless mode, and a base vs base skirmish mode to keep you engaged. But you can also spice up the action by playing with or against your friends.
The colorful graphics and engaging game mechanics makes this a wholesome entertainer you can't afford to miss. The game is available on the Play Store for $1.99.