Double Fine Productions shattered all previous records when a Kickstarter campaign for their point and click adventure game Double Fine Adventures, set at $400,000, garnered over $4 million in backing. The project which was expected to be completed within 6 to 8 months has run into some rough weather since then. The game has had a name change (now known as Broken Age), and ironically, will see a two part release.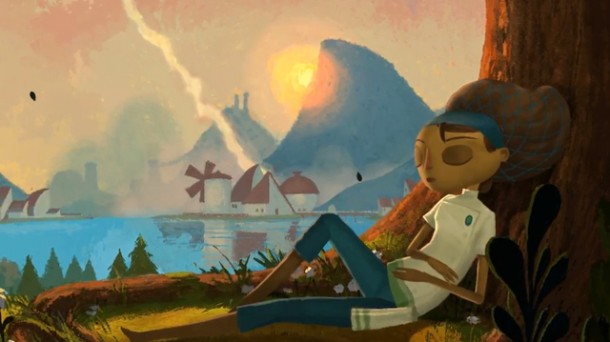 The game's studio head and designer Tim Schafer explained that the original scope of the game was too big to be developed in its entirety within the promised date and with the available funds. Lead programmer Oliver Franzke justifies the two-part release as he believes that getting the game to play smoothly across all its targeted platforms (Windows PC, Mac and Linux along with iOS, Android devices and an eventual Ouya port) is by no means an easy task to accomplish.
The development team has been working hard to make the game look absolutely gorgeous on all platforms. By using a hybrid rig technology, the team hopes to use flipbook animations which will help to animate and map out body parts more accurately. Using classic style of flipbook animations on Broken Age was unrealistic for Franze, because it was not only going to be time consuming to map out the body parts, but it would also be taking up more device memory. The hybrid rig would not only solve those two issues but also help to create characters more efficiently without compromising on graphical fidelity. The team is also expected to make use of an auto lip-sync generation program to help animators more accurately sync characters' lip movements.
All this means that the first half of the game will see the light of day ( hoping there are no further delays!) only in early January of next year via Steam Early Access. The second half of the game is expected to be released in the April or May  2014 and should come as a free update to the orignal.
Do you think Double Fine are justified in their delays considering the funds at their disposal and their work experience?