Winter is the perfect time to bring out your skis and go sliding down icy mountain slopes. What? No snowy mountains nearby you say. Oh, well, never mind, you can still enjoy some skiing action by checking out Cartoon Network's latest Android venture, Ski Safari: Adventure Time.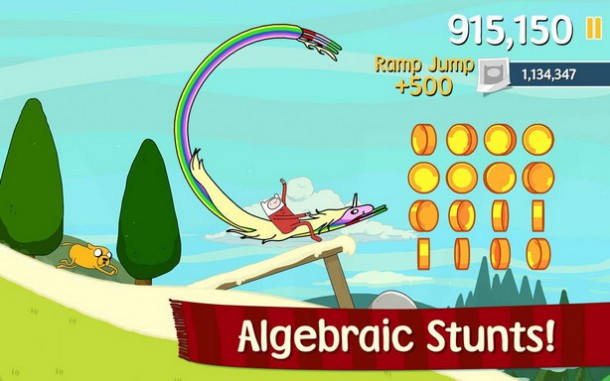 If the name of this game sounds familiar to you that's because this endless skier is a mash up of Defiant Development's popular Ski Safari and Cartoon Network TV's popular TV show Adventure Time.
The TV show's hero Finn makes his way to the icy slopes of Ooo along with his friends Jake, Marceline, Princess Bubblegum and others to have a jolly good time air flipping and riding wild animals. Apart from all the wild stunts you can perform, you can also make use of the  wide variety of customization options to make your downward journey memorable; from strange winter wear for Finn to special gear to ski on and not to mention those cool power boosters like magnets and score multipliers.
The game environments Ice Kingdom, Candy Kingdom, and Mystery Mountains are beautiful and closely resemble what you might watch on the TV show. Coupled with a bouncy soundtrack, this is one ski adventure you're bound to want to get on this winter.
Ski Safari: Adventure Time can be downloaded from the Play Store for $0.99.