Anyone who has watched a classic Hong Kong martial arts movie will have dreamed about becoming a disciplined kung-fu master, capable of quick fancy footwork, fast and powerful kicks, and impossibly fluid movements.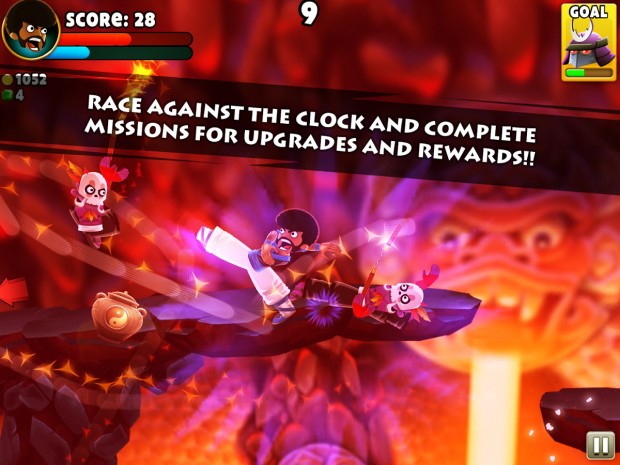 But for those of us who simply lack the co-ordination to do an Eagle Claw, there's always a punching bag to soften the disappointment. Like for instance, the cool 2D fighter game, Dragon Finga.
The game's hero is a rather silly looking fellow, made even more ridiculous by the antics he throws when trying to overcome his enemies. You have five control points at the arms, legs, and head and dragging him around these points will have him flinging and kung-fu-ing his enemies, all of which looks rather funny, thanks to the ragdoll phyics employed by Another Place Productions.
You race against time to defeat your enemies but you can add precious seconds to the clock by defeating more and more of them. You'll also be simultaneously collecting coins and building up energy to make your "special move."
There are over 250 missions to complete, a chance to win cool kung-fu boosts such as Boxing Gloves and Vampire Bite; as well as the option to customize your warrior will cool outfits and items that can help you complete tougher missions successfully. You can also build up your scores, unlock achievements and compete with global players for leaderboard supremacy.
I cannot guarantee that you will be learning any serious kung-fu moves in Dragon Finga, but I'll bet you'll have a whale of a time trying to do so. Dragon Finga is up for grabs for the price of free, so take it for a spin and tell us how you are getting along.