Plants vs. Zombies opened our eyes to a world where docile plants no longer humbly succumbed to the terrors of the harsh outside environment. Perfect World Entertainment's Bomb Buds is hugely influenced by that concept and has you dealing with a bunch of pretty buds that carry bombs and other weapons on their heads, ready to blow up anything they conceive as dangerous.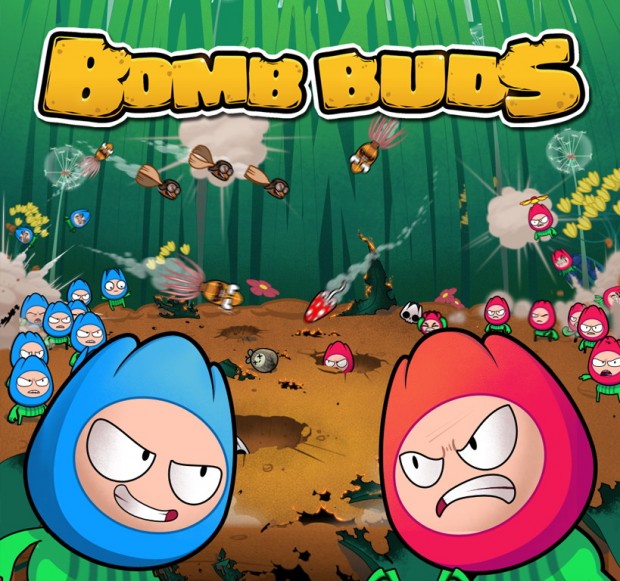 You place the bomb buds on various 2D platforms and then take turns with an AI or a real world player to bomb each other off. The main aim is to deplete the rival's energy and you can do that with direct hits, knocking them off from a height, dropping them into surrounding water bodies or by throwing hazardous litter on them.
You use a variety of weapons ranging from rockets and grenades to nuts and mushrooms to do this. While you're dealing with the enemy you also need to pick up sun flower like buds which give you extra seeds to power up your weapons. As with all such games, you have options to upgrade your bomb bud warriors too.
The game includes a single player campaign with 100 levels that brings with it a neat storyline for each Bomb Bud. You can also challenge your friends in fun multiplayer contests if you like. There are more maps and campaigns to unlock in future, but you need to play through each level to unlock them.
Bomb Buds is cute and colorful but there appears to be loading issues for many players who have reviewed the game on the Play Store. Hopefully, the issue will be fixed soon. Meanwhile the game is free to play so you can give it a try if you like what you see in the video promo.