Following a string of top game releases such as Slydris, Bombcats and Fireball SE, independent game developer Luke Schneider of Radiangames has unleashed his latest twin shooter game for Android called Ballistic (Special Edition). Ballistic SE features two game modes; Waves and Challenges. You can choose to deal with waves of incoming enemy orbs or survive an intense, full-speed, bomb blasting challenge for two whole minutes.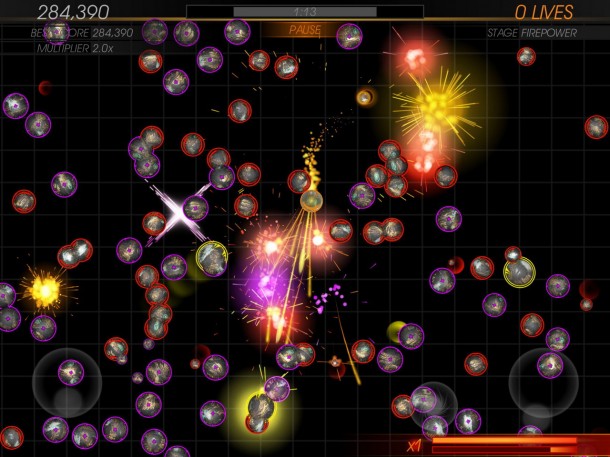 The highlight of the game is the complete control you have over game customization and enhancements. Additional features of Ballistic SE include:
A Ballistic Mode which slows enemies and super charges your weapons.
10 Customizable Ship Enhancements.
20 Achievements.
Eye popping graphics.
Adrenaline pumping soundtrack.
Ballistic SE is optimized for both smartphones and tablets. Whatever your choice of device, go ballistic with this gorgeous shooter game for $1.99.