Marvel has already published a puzzle game based on the Marvel comic franchise called Marvel Puzzle Quest but now is bringing out the straight action with a collectable fighting game called Avengers Alliance. Much like in DC's fighting game, Injustice: Gods Among Us, Avengers Alliance pits a host of Marvel heroes and villains against each other in turn-based strategy fights to become the greatest S.H.I.E.L.D agent there ever was.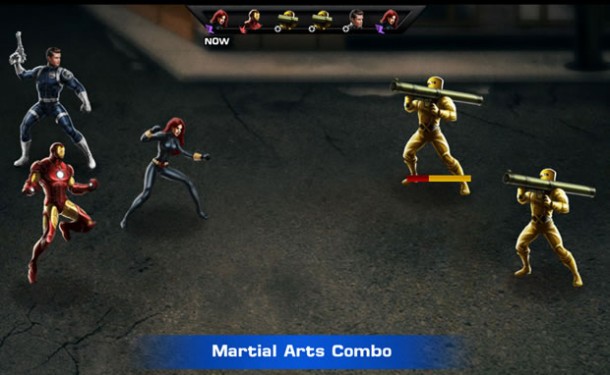 Like in Marvel Puzzle Quest you'll find yourself being able to recruit all sorts of heroes in Avengers Alliance such as Spider-Man, the X-Men, the Fantastic Four, Iron Man and more. In total there are over 20 Marvel heroes you can recruit. The singleplayer has over 450 battles including boss battles which is in a total of over 60 missions. Basically, there is a lot of fighting and content in Avengers Alliance to keep you entertained. To help you in your fights there are items you can use, of which there are over 400 different ones.
A lot of features are planned for Avengers Alliance to make it more entertaining to players. For instance a player vs. player mode is coming soon so you can battle against friends and randoms alike to see who is the best. Also a special ops mode is said to be coming soon although not sure exactly what that entails. So if you like Marvel comics and want some more mobile app action, check out Avengers Alliance for free on Google Play.