Supersolid, the mobile games studio based in London have previously had just one game to their credit. Super Penguins, their debut game was a huge success, with over 10 million in downloads. So its only natural that a lot of expectations rest on their next release, the city building game Adventure Town.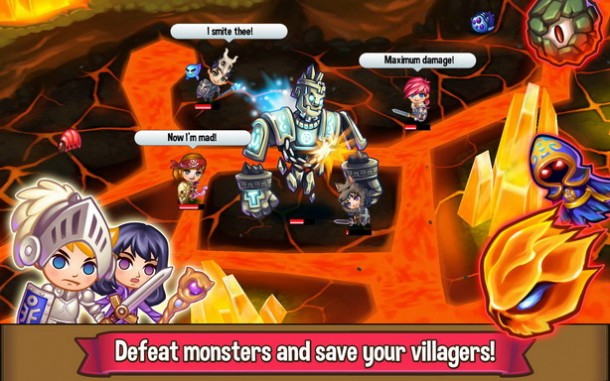 As with all building SIMs you will be expected to set up shops, build houses and decorate your town, but there's one factor that makes this game a little different from the ones you've usually played. You need to attract a certain type of talent to your town – heroes. You see, your town has been ravaged by some terrifying monsters and beasts and you need some adventure seeking heroes to help save your town from being ravaged again.
Adventure town promises to keep you engaged for hours with plenty of exploratory activities, monster slashing campaigns, battles against epic bosses and other quests and challenges. You can also compare your game progress with friends and challenge leaderboard positions with your skillful play. The game gets progressively difficult with bigger monsters and dungeons and that's probably just one factor that will keep you coming back for more. The developers are also promising seasonal updates to keep things fresh and exciting all year round.
You don't need a network connection to play this one, and if you want to enjoy all the action on a bigger better screen, you can download it on your Android tablet as well. Adventure Town is available on the Play Store for the happy price of free! Enjoy.