If you love your breakfast cereal, especially your box of chocolaty Kellogg's Krave , you can now enjoy them with a cool Android game. After all, there's nothing more fun than balancing a spoon of cereal in one hand with a high speed endless runner in the other.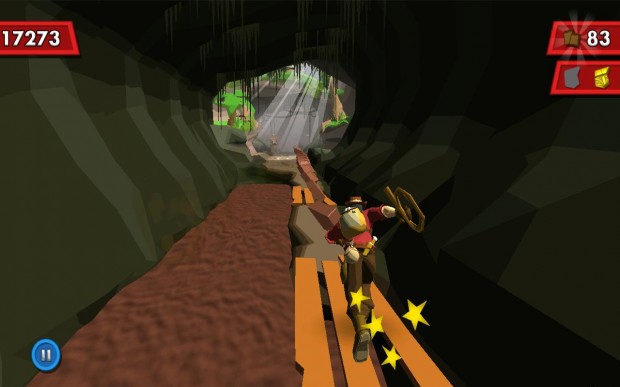 Activision's Pitfall! Krave has all the usual ingredients of an endless runner, but this one's a bit interesting because there are plenty of chocolate-centered chocovores chasing Harry (the hero) who is attempting to recover the scattered pieces of the ultimate source of chocolate, the Chocovore Idol.
There are plenty of twists and turns and obstacles to make your quest difficult, but if you manage to pick up the pieces of the Chocovore Idol that are scattered over the 6 levels of the game, you stand to win some really cool prizes. I'm not talking in-game rewards, but real world cash (£10,000). You'll can get all the details of the contest over at www.chocovore.com.
Pitfall! Krave is unfortunately not available for players worldwide. It currently looks to be available only in Europe, so if the game or its contest has caught your attention, you can grab it from the Play Store in your country for free!