Proven Lands by thesetales is a 3D science fiction game that draws inspiration from TV shows like Star Trek and Alien and games like Don't Starve, Project Zomboid and Sid Meier's Alpha Centauri. It pits you as an explorer left to journey a procedurally generated terrain, experience hunger, thirst, and disease as you try to overcome the natural elements and gain a better understanding of how physics, chemistry and biology work together in a harsh world.
The game has a powerful main plot with 5 episodes, where you play a working class hero, the famed Japanese hero soldier Teruo Nakamura who must battle the forces of nature to collect resources needed to seek out new civilizations. The game also involves a sub plot which is AI driven and will vary depending on your gameplay and resources you collected in the course of your journey. The game other game mechanics include modding, alien races and eco system, crafting, day/night system, space travel, AI companions, classes and more.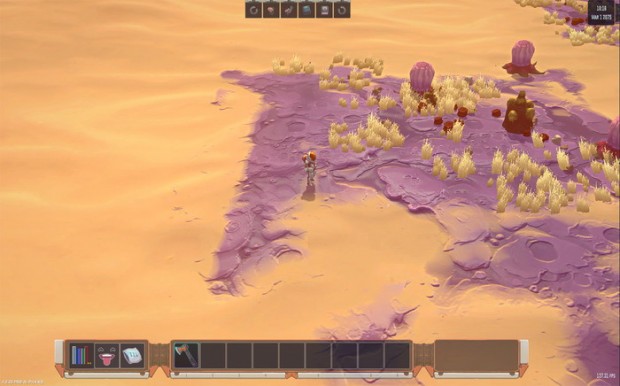 The game developers are seeking £299,000 to launch the game on Android, iOS, Linux, Mac and Windows PC, though not in that order. While that sounds like a lot of money, the developers explain that broken down to its net value, it comes to 12.5k per month, for a whole project, which seems reasonable considering a team of 12 will be working on it for a year.
There are some pretty cool rewards for backers of the game including alpha access, a game copy, involvement in the game development, an in-game statue, and downloadable stuff.
You can check out all the additional info, screenshots, and trailer on the Kickstarter page and do your bit to see the game come to life in Q2 of 2015.