Zeptolab, the guys behind the fun physics puzzler Cut the Rope are planning to bring back the candy loving monster in a freshly re-imagined sequel Cut the Rope 2. The original game, which was released way back in 2010 has already seen a couple of iterations in the form of Cut the Rope: Experiments and Cut the Rope: Time Travel.
So, what can you expect with the upcoming release? A brand new storyline, new characters that will undoubtedly ooze more charm, refreshing new tweaks to the game mechanics and interactive environments, say Zeplolab. The Russian entertainment and gaming company is pretty confident that fans will not be tired of the franchise yet, and that the amazing graphics, characters and gameplay in the upcoming sequel will be able to charm and draw fans just like before.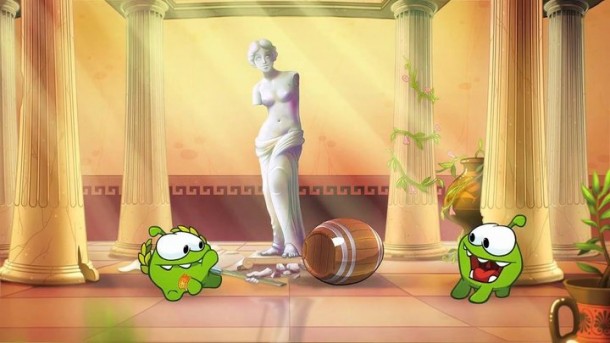 The original game Cut the Rope still has 60 million active monthly users with over 400 million copies downloaded by fans. Meanwhile, on a side note, Zeptolab have also announced that they will be launching a fresh new season of its short animated web series called "Om Nom Stories."  Season One of the series not only racked up over 85 million views on YouTube, but also won the 2013 iKids Award for Best Web/App Series. Looks like there's no stopping these guys for now.
Watch this space for more Cut the Rope 2 news as and when it happens.