Supercharge your rocket-powered hydro jets and get ready for some insane water racing action. 'Coz Vector Unit's top water racing game Riptide GP is getting a sequel, and its called… Riptide GP2.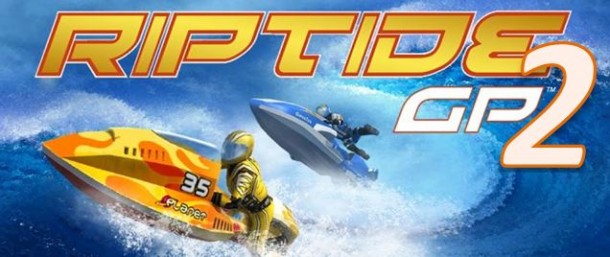 Okay, so the title is hardly creative, but if these game trailers are anything to go by, you're going to have a whale of a time zipping in the deep underwater ice caves and messing around with Alien technology.
[youtube http://www.youtube.com/watch?v=M7i0f2Fr5jg?feature=player_embedded]
Ready to attempt a massive jump?
[youtube http://www.youtube.com/watch?v=dUEYcNFRvMg?feature=player_embedded]
How about some skydiving?
[youtube http://www.youtube.com/watch?v=W1d1-3_Mz94?feature=player_embedded]
Riptide GP2  is set to take advantage of the cutting edge technology of its newly powered Vector Engine 4, to enhance its already stunning visuals to HD quality graphics, display dynamic lighting effects and real time shadows to offer super realistic gameplay. That's not all. There will be fresh new environments, new tracks, new game modes, whole new stunt combo system and super-fast hydro jets to play around with. Plus plenty of upgrades, opportunities to earn cash and customize your collection of hydro jets and riders. Going by this trailer its easy to see that the water splashing effects are more awesome and the stunts more crazy than ever before.
[youtube http://www.youtube.com/watch?v=1QLNLtKizVE?feature=player_embedded]
All the crazy water stunts in Riptide GP 2 will be meaningless if you can't show them off. And that's where multiplayer gameplay comes into play. RipTide GP2 slides on to the Google Play Game Services platform giving you plenty of opportunity to show off your newly acquired stunts, participate in dozens of events and race against your friends in competitive online matches. Check out this multiplayer gameplay video demo for more.
[youtube http://www.youtube.com/watch?v=FYSd25aXSaQ?feature=player_embedded]
Can't wait to get started? Vector Unit haven't fixed a release date yet, but when they do, you'll hear from us right away. Psst… We hear the game will be out in a couple of weeks, so keep watching this space!