Tanuki Entertainment's latest Android venture is a 16 bit retro game called LvLN ( Leveling). Its an action adventure RPG that lets you select one of four characters and start leveling them up by collecting loot and knocking off monsters. The game's simple left and right controls lets you easily aim for the tons of treasures as well as deal with the monsters that come toward you at every turn.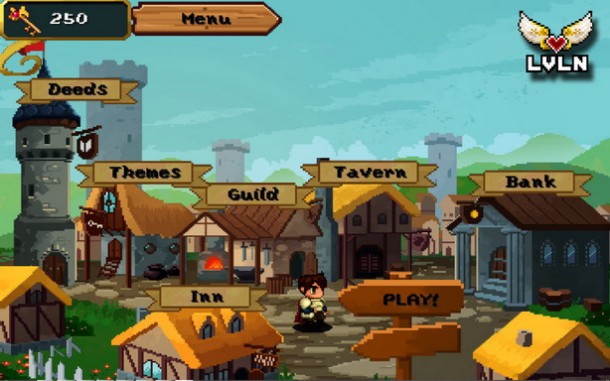 LvLn has three game modes and eight stages and you can play as a ninja, a dragon, or even a pirate. There are also plenty of challenging bosses to defeat in each mode. This is easily the best game to play when you have a few minutes on hand because the action takes place at such a rapid pace that you might be able to knock off your enemies in a matter of minutes.
The game also includes plenty of achievements and goodies that can be unlocked as you go deeper. If you enjoy retro style looting games with an RPG element, you can certainly take a peek at what Tanuki Entertainment has to offer. LvLn is available on the Play Store for $0.99.