Last week, we showed you some cool screenshots of Gameloft's latest city building game with elements of tower defense called Total Conquest. Today, you can download the game from the Play Store and set yourself to play the Roman governor in charge of commanding and conquering the Roman empire.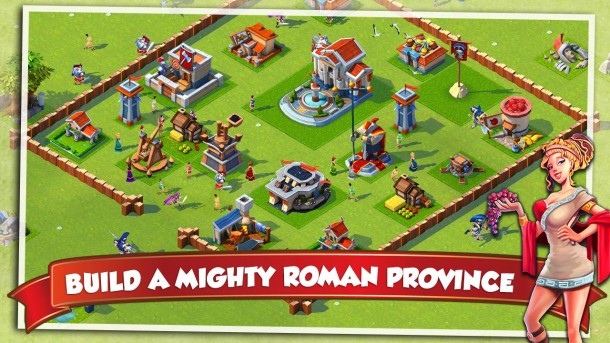 With Caesar dead, its your turn to take over the reins of the mighty Roman province, train powerful armies, forge alliances and fight epic battles for total supremacy. While the focus is on building your city, you will also defend it from attacks from enemy alliances. Be sure to fortify your defenses with traps, towers, walls, and garrison units. You can train as many as 10 different types of units and play a solo campaign or go online and battle players from around the world.
Total Conquest's social strategy element ensures that you invite your Facebook friends to forge powerful legions, get reinforcements, attack neighboring cities and expand your empire. There are plenty of options, upgrades and gameplay hours that will even make Caesar want to rise up from his grave.
Total Conquest is a freemium title folks. Go conquer! The world is yours!