If you were around a PC in the 90s, you had to have played Transport Tycoon. It was one of the original simulation games, and one of the biggest too. Well, developer Chris Sawyer himself is now bringing this classic in a touch-friendly avatar to the Play Store in two weeks.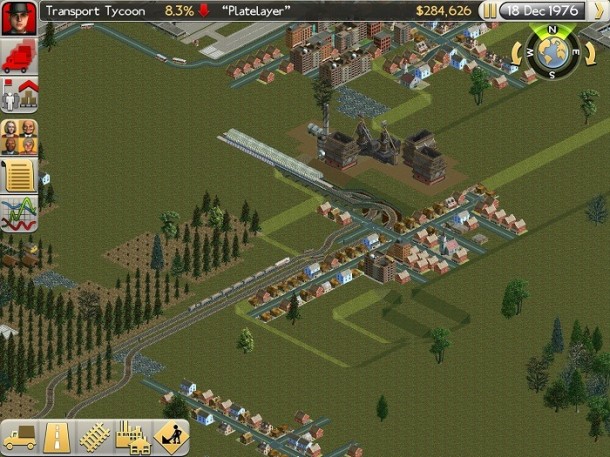 Transport Tycoon is an isometric 3D game that starts off at the beginning of the 20th century. The automobile and airplane industries were in its infancy, and most of transport was reliant on trains and ships. And from there, you have to start building a corporate empire to eventually own the biggest transport company in the world.
The goal is to transport passengers and goods by road, rail, water or air (there are 150 vehicle types and 49 different scenarios) and be rewarded for your service. The more efficient you are, the better your rating is, the more money you earn — simple economics.
Sawyer hasn't done much to change the graphics of the original game, create back in 1994, so it's not much of a looker. But he has focussed on a smooth touch experience. if history is anything to go by, the gameplay should have you so hooked that you don't even notice it.