Last week, we reported that an exciting new side-scrolling action MMORPG set in the fabled land of Camelot that was due to arrive on Android. If you've been waiting excitedly for its official release, you may have to wait just a bit more, unless you are in Australia, New Zealand, or Canada. That's because the game is only getting an Alpha release and therefore not available worldwide…as yet.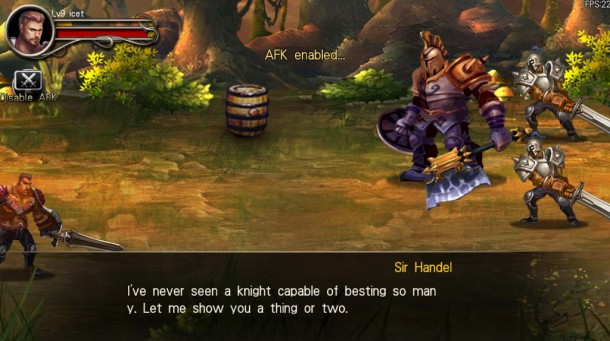 If you missed our previous coverage, here's a recap. Excalibur is set in medieval Britain where nobles fought amongst each other to grab England's throne resulting in chaos and destruction. The nobles feared an ancient prophesy which predicted that a man will arise to unite the whole of the kingdom under him and were desperate to see that it never came to pass.
Players who choose to get drawn into this exciting battle for England's throne will choose between four classes of heroes and seek the magical powers of the great Wizard to destroy the dark forces at hand. Excalibur looks to be a very interesting game with plenty of special features including creation of guilds, taking on spiritual companions called Faes, and grabbing power ups that come in a variety of guises such as Angel Blessing and Zodiacs, a Demon soul system, and runes.
The game also features plenty of special events, some of which are timed, such as Monster Siege, Trial Tower, Legion Battle and more. With so much game content and features, it's only fair to assume that this will be awesome game to team up with friends, but for those who prefer going solo, there's an option for that too!
If you happen to be in the alpha testing regions of the world, grab Excalibur at the Play Store now.