Zombie Ragdoll, the exciting new zombie-inspired physics action game has finally landed on the Play Store. Developers RV AppStudios have introduced a unique style in zombie annihilation. Instead of chasing after zombies and shooting at them, players will shoot zombies from a cannon onto sharp weapons placed in the labs at enticing angles.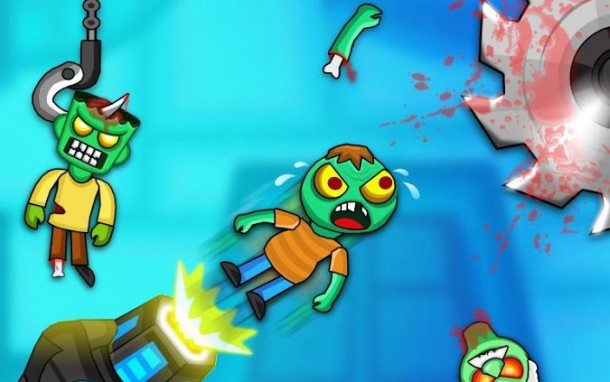 There are sharp spikes, laser beams, blades and other instruments placed at different points in the lab and players must aim the zombies towards these weapons. Stars are the incentives for killing all zombies and players will get an added bonus of a barrel of zombies when they successfully complete a level. There are also plenty of power boosts to help with more complicated gameplay.
The game does not have too much blood and gore, but for concerned parents, there is a Kids Mode that will cut down on the bloody violence. Zombie Ragdoll looks like a wholly entertaining game with 140 colorful levels, lively graphics and animation and social inclusion for competing against friends. Apart from the usual Facebook integration, players can also login to Google Game play Services to compete against friends' top scores.
Key Features: Zombie Ragdoll
Here's another quick look at what you can get with Zombie Ragdoll.
Fun physics based zombie shooting
Plenty of sharp weapons
140 entertaining levels
Integrations with Facebook and Google Game Play Services
Tablet optimized
HD quality graphics and sound
Zombie Ragdoll is available for free in the Play Store. Grab it now and have a wild and entertaining weekend busting zombies.