Zombies have long been the target for game developers and players, who have made use of every conceivable opportunity to annihilate them. RV AppStudios makers of fun games such as Tiny Ball vs Evil Devil 2 and Finger Slayer, are about to join the zombie terminating bandwagon with their newest game called Zombie Ragdoll.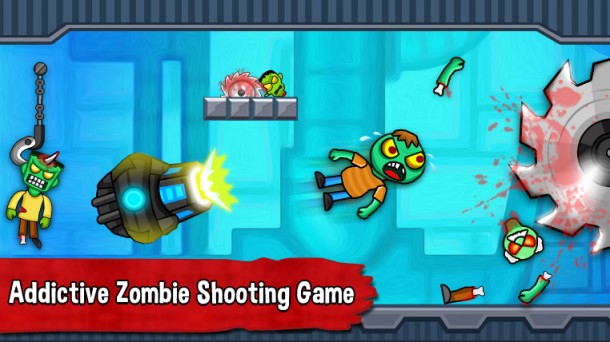 Zombie Ragdoll will be a physics based game with a twist. Instead of flinging weapons at zombies, players will throw zombies toward extremely sharp weapons to terminate them. There will be plenty of bloody action with 140 challenging levels, multiple weapons, awesome power ups and options to compete with Facebook friends as well.
Key Features: Zombie Ragdoll
Kill Different Zombies On Different Weapons
Multiple Weapons & Powers
140 Challenging Levels
Amazing Graphics With Plenty of Blood & Gore
Facebook Challenges
Fun Zombie Sounds
When can you start zombie annihilation, you ask? Well, there's no date confirmed as yet, but Zombie Ragdoll will be coming very soon to your devices. Until then, here's a groovy trailer you can dig!